Our gentle daily facial cleanser removes impurities and leaves it feeling soft and smooth.
Size: Volume 112 ml / 3.8 fl oz
WHAT IT'S GOOD FOR
Uneven skin tones & roughness
WHAT IT IS
The cleanest of the Cleansers - a plant-based, gentle daily facial cleanser
Gently dissolves makeup, oil and impurities
Skin is left feeling hydrated and smooth
Doesn't strip your skin of its natural, protective barrier
No harmful ingredients, hypoallergenic and non-comedogenic.
60-Day Guarantee | Fast Shipping + Easy Returns
View full details
What Makes No-Tox™ Technology Different?
Formulated after 10 years of research, Dr Sharad developed an all-in-one, exclusive blend of of copper peptides, niacinamide, sacha inchi, hyaluronic acid and Vitamin C providing a dramatic wrinkle reducing effect, while making it appear visibly firmer and more taut. This proprietary compound mimics the molecules found in human skin cells:
A facial cleanser for oily skin, acne and sensitive skin
Doesn't strip your skin of it's natural protective, hydrating barrier
Is non-toxin-based meaning that you can continue using it on your skin, the human body's largest organ, without developing carcinogenic risks
Is MD-formulated, dermatologist tested, fragrance free, paraben free, sulfate free, phthalate free, GMO free, PEG free, and hypoallergenic
It's vegan and Proposition 65 Compliant meaning that the cleanser as well as every ingredient in our supply chain has been independently audited to be vegan
It's cruelty-free meaning that there has been no testing on animals
The Science - Why It Actually Works
Dr Sharad found that the causes of aging and injury are actually the same below the skin. As a result, he went through 7 iterations over 10 years to come up with the No-Tox™ compound. The secret is in the sequencing of manufacturing and relative quantities of ingredients.
Dr Sharad re-engineered each individual active ingredient so that they can be absorbed by your skin while retaining the same efficacy. To give some insight, many skincare ingredients are larger at a molecular level than the molecular width of your skin's pores, hence why they drastically fall in efficacy once absorbed.
To prove the formulation's effectiveness, the No-Tox™ underwent the first ever clinical trial on real women which was peer-reviewed, independently validated and published in the Journal of Clinical & Cosmetic Dermatology. Unlike other compounds, which either use surveys that can be subjective or clinical trials done on collagen samples in a petri dish, No-Tox™ uses an in-patient control trial which takes in account skin types, lifestyle factors, as well as climate differences.
Key Active Ingredients

Plukenitia Volubis Seed Extract (Sacha Inchi)
Rich in omega- and omega-3, this plant extract pores making No-Tox™ non-comedogenic. As a superfood, this is the first time it has been incorporated into a wrinkle-reducing serum.
Small tip: It is one of the richest plant-based sources of omega-3 fatty acids.

Sodium Hyaluronate/Hyaluronic Acid (HA)
Hyaluronic acid is a natural sugar molecule found in the skin, known for its ability to bind water to collagen. This helps to moisturize, plump, and firm the skin. HA is commonly found in injectable dermal fillers.
Small tip: Our unique formulation enables easy absorption without the need to spray water on the skin beforehand.

Copper, Lysine, and Proline
The combination of copper with these amino acids plays a vital role in collagen synthesis and assembly.
Small tip: Copper-containing foods include nuts (such as cashews) and oysters.

Ruttnera Lamellosa & Watanabea Reniformis
Derived from marine algae, these ingredients are plankton-based micronutrients that are rich in B vitamins.
Small tip: Think of it as a conditioner for your skin. This chlorophyte, derived from green algae, is abundant in antioxidants. You may also consider it as biofuel for your skin.

Sodium Ascorbate
This is a form of Vitamin C, cleverly formulated in an alkaline form to prevent its inactivation by copper (which can occur in some other Vitamin C serums).
Small tip: Save money as you won't need any other Vitamin C serum.

Niacinamide
Vitamin B3, this ingredient not only reduces fine lines and wrinkles but also improves uneven skin tones.
Small tip: For those prone to skin cancer, taking Niacinamide as an oral supplement can help reduce crusty skin and precancerous growths.
How To Apply
Step 1:gently pump 1-2 generous drops into both hands then gently massage into your face with warm water.
Step 2: Dry with a towel.
Step 3: For the full NotoxMD protocol, first wash your face with our Niacinamide Daily Facial Cleanser, then apply NotoxMD's Face or Eye Smoothing Serums, and then apply the Jawline Lift + Firmer for a clinically-proven, non-toxin-based daily anti-aging regime.
1 bottle is expected to last 30 days.
Safe to use on sensitive skin, or while pregnant or breastfeeding.
Full Ingredients
Water/Aqua/Eau, Decyl Glucoside, Cocamidopropyl Betaine, Acrylates Copolymer, Glycerin, Propanediol, 1,2-Hexanediol, Chlorphenesin, Sodium Hydroxide, Caprylhydroxamic Acid, Trisodium, Ethylenediamine, Disuccinate.
FAQs
What makes NotoxMD's Niacinamide Daily Facial Cleanser different from other cleansers?
Our cleanser is a niacinamide-based cleanser, which is probably the "hottest" skincare ingredient in the market today, as it reduces sun damage as well as the size of the pores on your face. It complements our proprietary No-Tox technology regime and is free from all the nasties contained in most other cleansers including sulfates, parabens, phenoxyethanol, fragrance, gluten, peanut & nut extracts.
Which order option is right for me?
The vast majority of customers prefer the 3-pack because cleansers' are a staple of an everyday skincare routine. If you want firmer, younger-looking skin then you can't go wrong with any of the options as you're going to love what you see in the mirror whichever option you choose.
How long does a bottle last once opened?
Unopened bottles can last up to 24 months but we recommend keeping for a maximum of 12-18 months. Once opened, with daily application of 3-4 drops to facial areas, it is recommended to be used within 3-6 months after opening.
Will it irritate sensitive skin or rosacea?
No. NotoxMD's formula is non-toxin based and vegan. This complex contains gentle and effective ingredients that should be good for even the most sensitive skin.
Is No-Tox safe to use while pregnant or breastfeeding?
Yes, No-Tox™ is the first non-toxin-based serum that is clinically proven meaning that it is safe to use while pregnant or breastfeeding.
Do you offer a Money Back Guarantee?
Yes, we offer a 60 day Money Back Guarantee subject to the terms & conditions on our Returns page so please read these carefully prior to purchase. And, remember to take your Before & After photos at Day 0 and Day 60!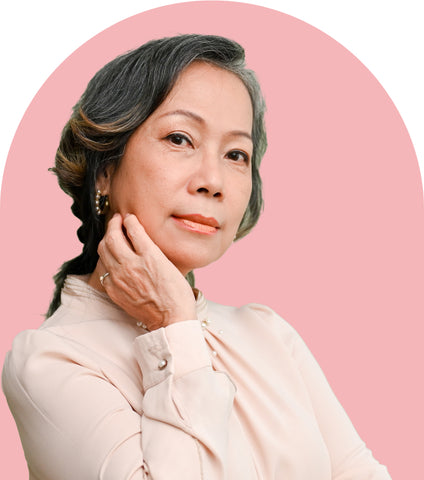 Our Guarantee

Non-Toxin-Based

Clinically Proven

Vegan
Suitable For Sensitive Skin

Money Back Guarantee

MD Formulated