What Makes No-Tox™ Technology Different?
The Science - Why It Actually Works
Key Active Ingredients

Plukenitia Volubis Seed Extract (Sacha Inchi)
Rich in omega- and omega-3, this plant extract pores making No-Tox™ non-comedogenic. As a superfood, this is the first time it has been incorporated into a wrinkle-reducing serum.
Small tip: It is one of the richest plant-based sources of omega-3 fatty acids.

Sodium Hyaluronate/Hyaluronic Acid (HA)
Hyaluronic acid is a natural sugar molecule found in the skin, known for its ability to bind water to collagen. This helps to moisturize, plump, and firm the skin. HA is commonly found in injectable dermal fillers.
Small tip: Our unique formulation enables easy absorption without the need to spray water on the skin beforehand.

Copper, Lysine, and Proline
The combination of copper with these amino acids plays a vital role in collagen synthesis and assembly.
Small tip: Copper-containing foods include nuts (such as cashews) and oysters.

Ruttnera Lamellosa & Watanabea Reniformis
Derived from marine algae, these ingredients are plankton-based micronutrients that are rich in B vitamins.
Small tip: Think of it as a conditioner for your skin. This chlorophyte, derived from green algae, is abundant in antioxidants. You may also consider it as biofuel for your skin.

Sodium Ascorbate
This is a form of Vitamin C, cleverly formulated in an alkaline form to prevent its inactivation by copper (which can occur in some other Vitamin C serums).
Small tip: Save money as you won't need any other Vitamin C serum.

Niacinamide
Vitamin B3, this ingredient not only reduces fine lines and wrinkles but also improves uneven skin tones.
Small tip: For those prone to skin cancer, taking Niacinamide as an oral supplement can help reduce crusty skin and precancerous growths.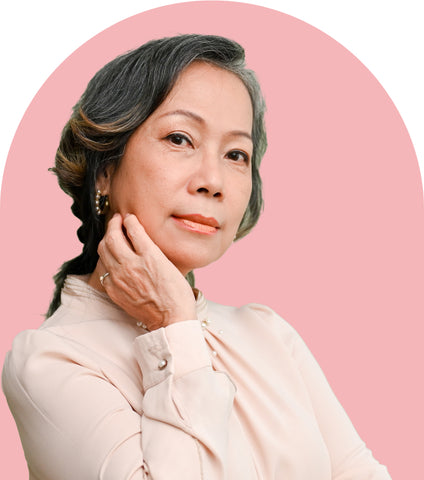 Our Guarantee

Non-Toxin-Based

Clinically Proven

Vegan
Suitable For Sensitive Skin

Money Back Guarantee

MD Formulated