#1 Dr Recommended Anti-Wrinkle Elixir
10 Years of Groundbreaking Research
Clinically Tested
Proven Results
35+ Years of Medical Expertise
#1 Dr Recommended Anti-Wrinkle Elixir
10 Years of Groundbreaking Research
Clinically Tested
Proven Results
35+ Years of Medical Expertise
#1 Dr Recommended Anti-Wrinkle Elixir
10 Years of Groundbreaking Research
Clinically Tested
Proven Results
35+ Years of Medical Expertise
#1 Dr Recommended Anti-Wrinkle Elixir
10 Years of Groundbreaking Research
Clinically Tested
Proven Results
35+ Years of Medical Expertise
#1 Dr Recommended Anti-Wrinkle Elixir
10 Years of Groundbreaking Research
Clinically Tested
Proven Results
35+ Years of Medical Expertise
What Is No-Tox™?
Why Does It Work?
After 10 years of research, Dr Sharad developed the No-Tox™ compound, an exclusive 'all-in-one' blend of Copper Peptides, Niacinamide, Sacha Inchi, Hyaluronic Acid, and Vitamin C, providing a dramatic wrinkle-reducing effect.
What sets No-Tox™ apart is its clinical trial based on real patients, independently reviewed and published in the Journal of Clinical & Cosmetic Dermatology. In contrast, other brands may claim 'clinical results' based on subjective surveys or trials conducted on collagen samples in a petri dish, overlooking lifestyle, skin types, and climate factors.
The No-Tox™ compound contains active ingredients proven to benefit the skin in independent research: Vitamin C (antioxidant), Hyaluronic Acid (moisturizer), Niacinamide (reduces UV damage), Sacha Inchi (rich source of plant-based Omega-3), and Copper Peptides (help produce collagen). Dr Sharad re-engineered each active ingredient to ensure optimal absorption by the skin while maintaining their efficacy. Many skincare ingredients have larger molecular sizes than the width of your skin's pores, leading to decreased effectiveness once absorbed.
Dr Sharad's formulation stands out with its carefully balanced quantities of these ingredients and precise manufacturing sequencing to ensure absorption by the skin while retaining their effectiveness.
Who is Dr Sharad Paul?
Dr Sharad Paul is one of the world's leading skin cancer surgeons and skin MDs. He has achieved numerous accolades, including being named a finalist for New Zealander of the Year and receiving New Zealand's highest award for exceptional achievements in medical disciplines.
With 35 years of medical experience, Dr Sharad Paul has treated over 100,000 patients at The Skin Surgery Clinic, the world's largest skin cancer centre located in Auckland, New Zealand.
His groundbreaking contributions to the field of dermatology have earned him recognition from Springer Nature as having made the most significant new contribution to skin lines since 1861.
In addition, Dr Sharad Paul's expertise has been widely acknowledged, with features in Time Magazine, a popular TEDx talk with over 60,000 views, and a New York Times best-selling author credit for his book, "The Genetics of Health."
In his spare time, he passionately runs his own not-for-profit foundation, where he dedicates himself to teaching creative writing to children from disadvantaged backgrounds.
What Should I Expect?
If you're seeking a quick fix like injectables or fillers, NotoxMD may not be the product for you. Instead, No-Tox™ focuses on repairing the width and depth of your wrinkles at a molecular level, which requires time. The serum consistently delivers an average reduction of 7% every 3 weeks. Importantly, the impact continues to improve over time, so patience is rewarded.
We conducted a controlled in-patient trial over 6 and 12 weeks, taking into account various skin types, lifestyle factors, and climate differences. After the trial period, patients underwent 3D scans, which revealed a statistically significant reduction in wrinkle depth and skin lines.
This means that No-Tox™ offers a safe, long-term solution that can be used for an extended period, avoiding the use of harmful ingredients and neurotoxins that may have negative long-term health impacts.
How Do I Apply Correctly
To see noticeable results at a molecular level, it is recommended to use NotoxMD consistently for a minimum of 60 days. After washing your face, apply it as the first product before sunscreen, makeup, or moisturisers.
Unlike other serums, gently smooth NotoxMD into your target areas, such as wrinkles around the eyes, mouth, or forehead. Allow 1-2 minutes for the serum to air dry, instead of vigorously rubbing or drying with a towel.

Follow this regime twice a day for 60 days, and you'll be well on your way to reducing your wrinkles in a natural, effective way!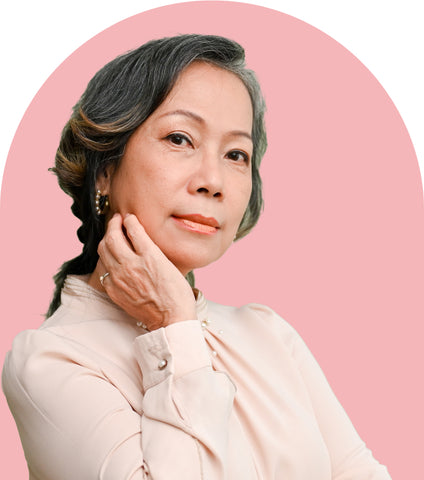 OUR GUARANTEE

Non-Toxin-Based

Clinically Proven

Vegan

Suitable For Sensitive Skin

Money Back Guarantee

MD Formulated

Cruelty-Free