A Sagging Jawline is Inevitable As We Age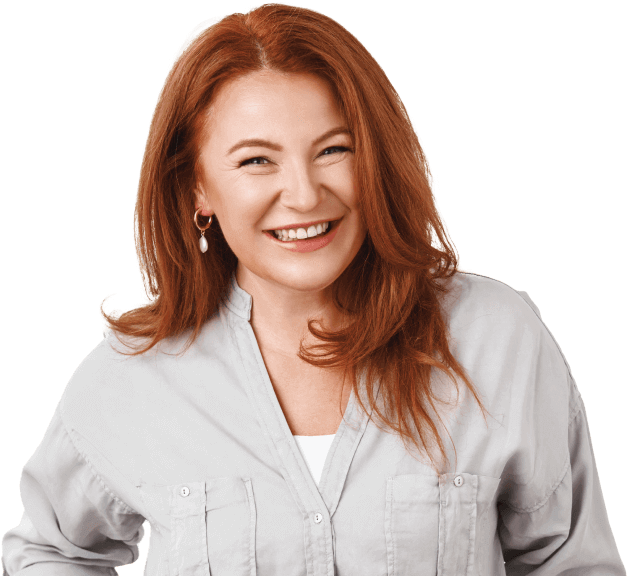 A sagging jawline is an inevitable part of the aging process. As the muscles around our neck weaken over time and are affected by gravity, the result is an increase in the appearance of double chins which gives us the feeling of being overweight or chubby.
But sagging skin is treatable, and with a natural treatment that doesn't contain any harmful ingredients, we can significantly reduce the effects of aging on our jawline and neck area.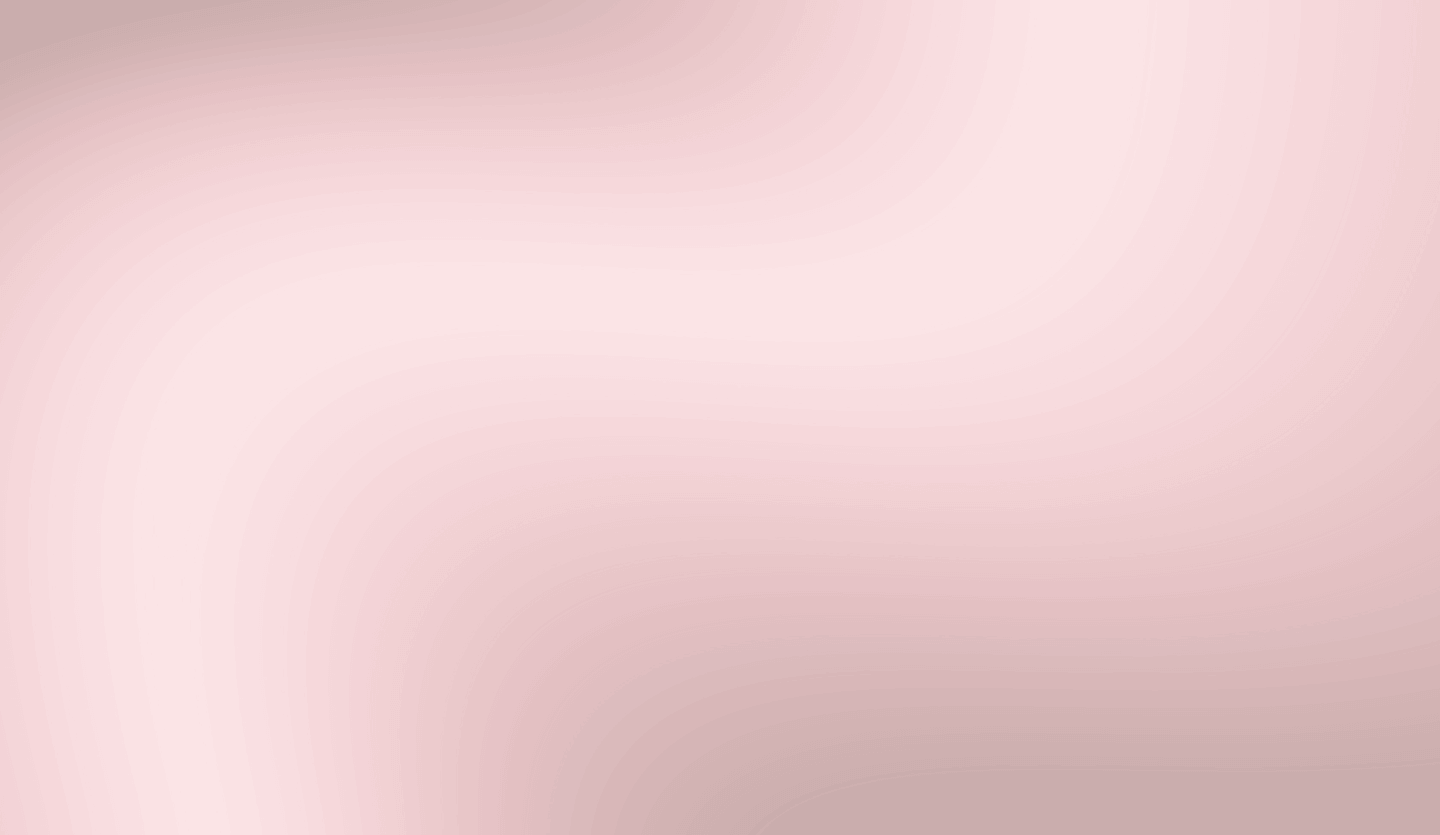 Take Your Health To The Next Level – Join Our FREE Master Class NOW!
Ready to take your health to the next level? Don't miss out on our exclusive FREE Master Class that will empower you with valuable insights, strategies, and techniques to transform your diet and improve your health immeasurably. 
Claim your spot in our FREE Master Class today. Subscribe NOW to reserve your seat and get a 10% OFF coupon code!
Find Out Why Scientists & Beauticians Are Raving About This Product
Scientists have published research on the health benefits of the Edelweiss Flower, also known as the "Queen of the Mountain", for its remarkable skin-tightening properties and ability to combat the signs of aging. 
The extract from the Edelweiss Flower is known for its exceptional antioxidant properties including being an effective treatment for soothing wounds and irritated skin.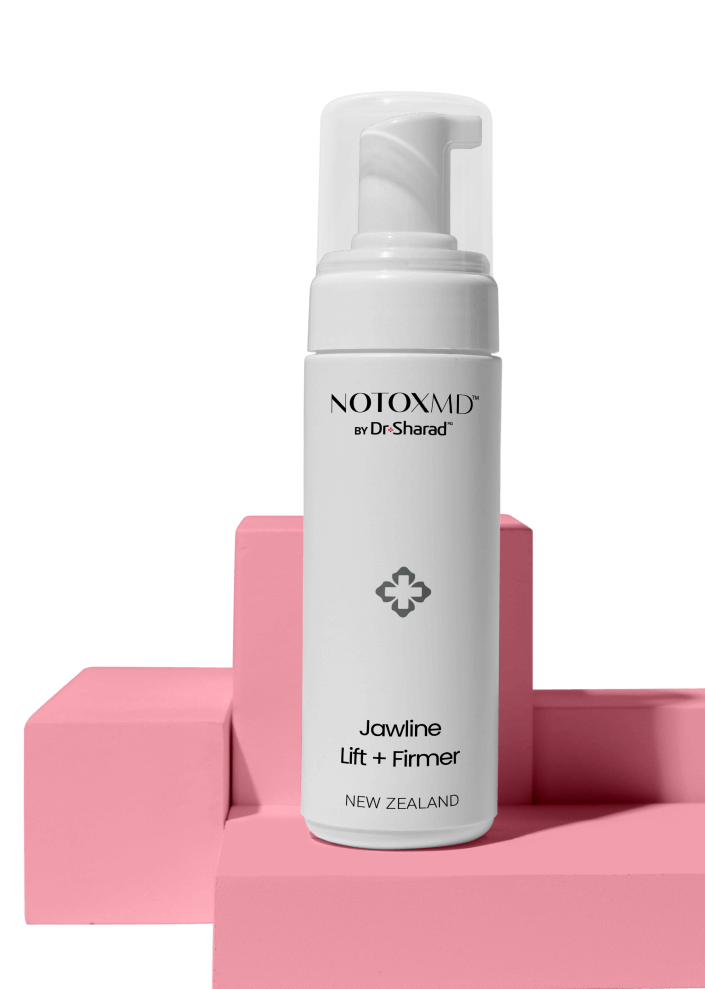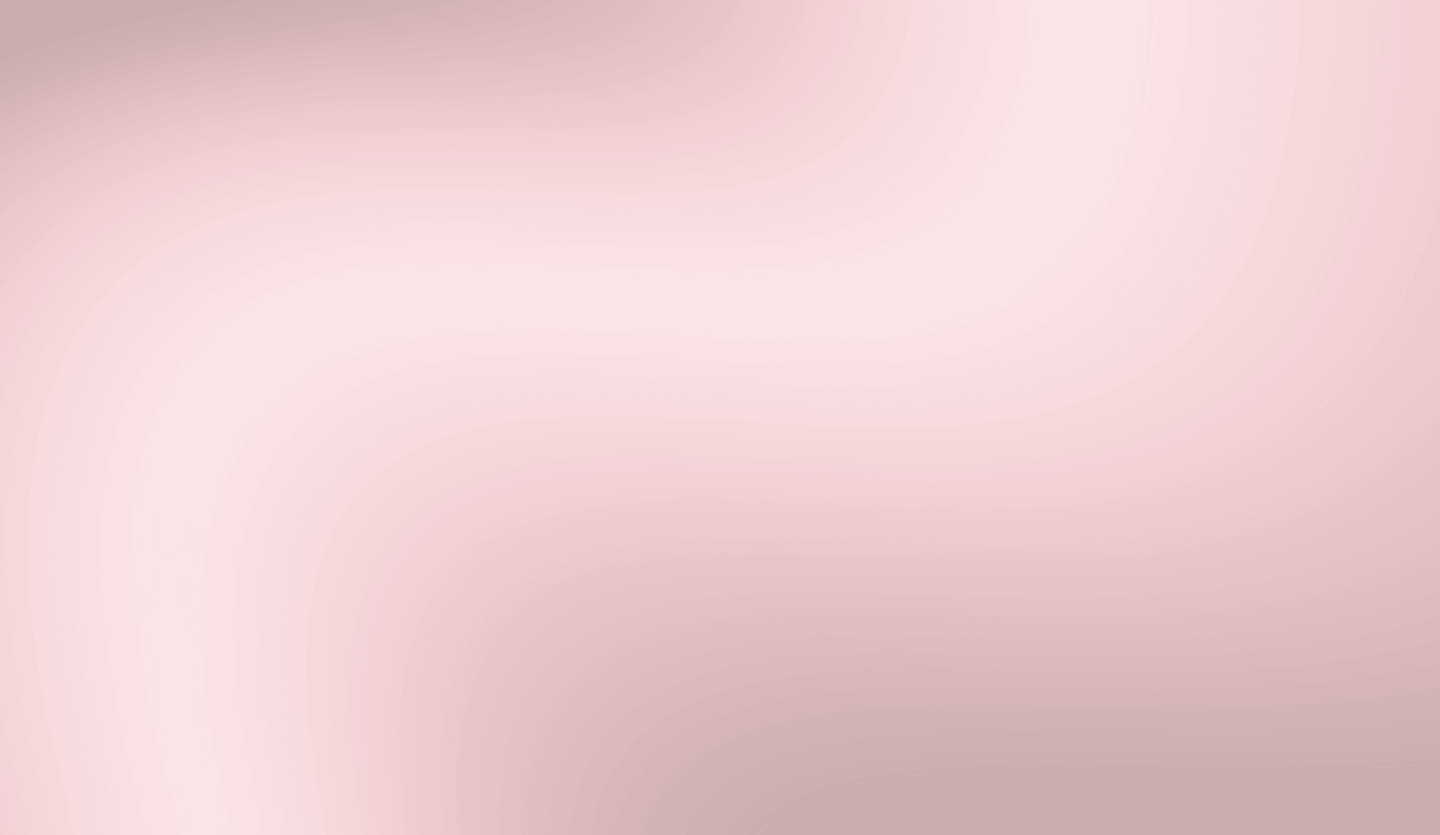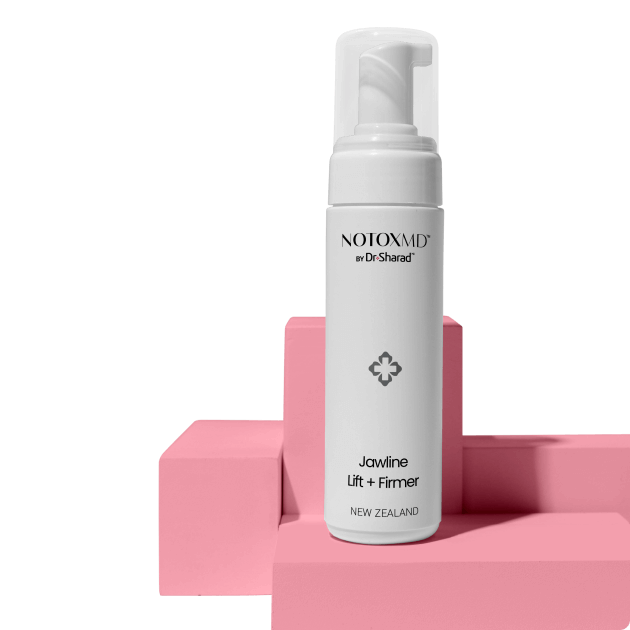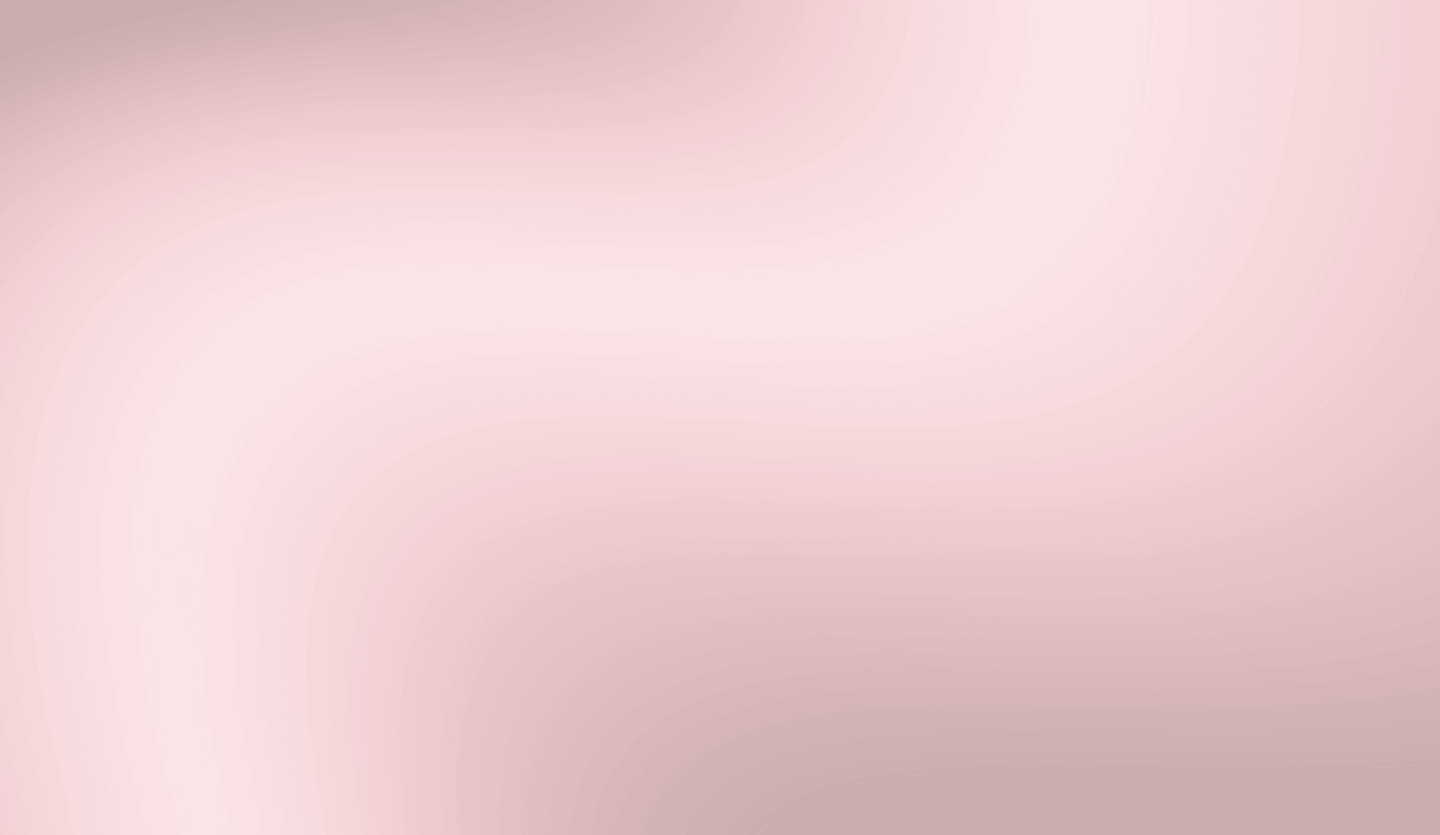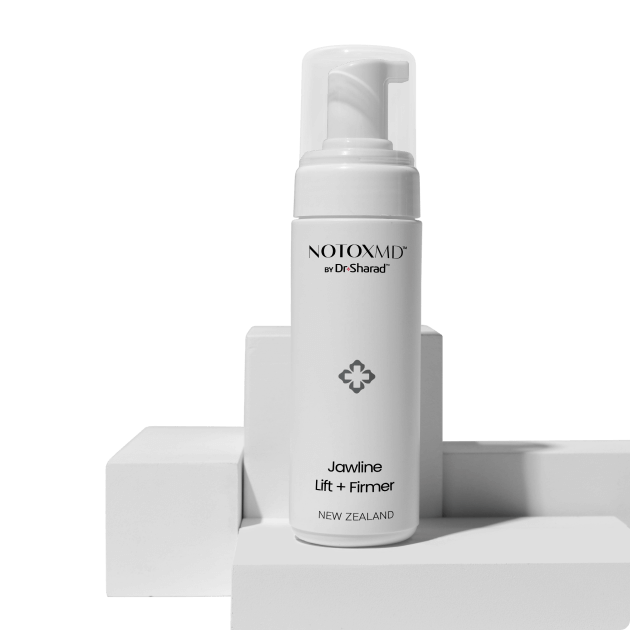 Dr Sharad developed his game-changing idea of using the flower's extract to prepare a unique skin care product which ultimately became a viral phenomenon. He named it NotoxMD's Jawline Lift + Firmer. 
Now, beauticians and influencers have been enthusiastically endorsing its ability to create well-defined and contoured jawlines, giving them a glamorous red carpet look like the movie stars. The magical serum proved to be a surgery-free way to achieve many skin rejuvenating goals, including:
Encouraging collagen production.
Fighting free radicals in jawline's muscles. 
Stimulating blood circulation. 
Reducing sagginess and boosting elasticity.
Giving you a strong and lasting lifting effect. 
Turn back time and get a natural face-lifting look with ease. Join us on this transformative skincare journey and experience the difference that NotoxMD's Jawline Lift + Firmer can make in restoring the skin around your neck and jawline areas. Your skin deserves nothing less!
Beautiful skin starts on the inside. Treat your skin with NotoxMD's luxurious care. Get a BIGGER Discount! Upgrade your jawline game with 10% OFF on our Exclusive Bundle.
Join Thousands Of Other Happy Customers Who've Seen Real Results!
In 2022, the world's leading skin cancer clinic became the pioneer in introducing NotoxMD's Jawline Lift + Firmer to the market. This groundbreaking product set a global trend, letting people over 50 embrace a more youthful look and sparking envy.

We've won customers' trust right from our first sales selling over 10,000 Jawline Lift + Firmers in New Zealand and Australia alone. Now it's time for you to take the first step towards a more confident you and reclaim the spotlight today.

Hurry, it's the final opportunity to save BIG! Get a 10% Discount + Free Shipping on your order. Act NOW and enhance your jawline with confidence!
Claim Your Discount Now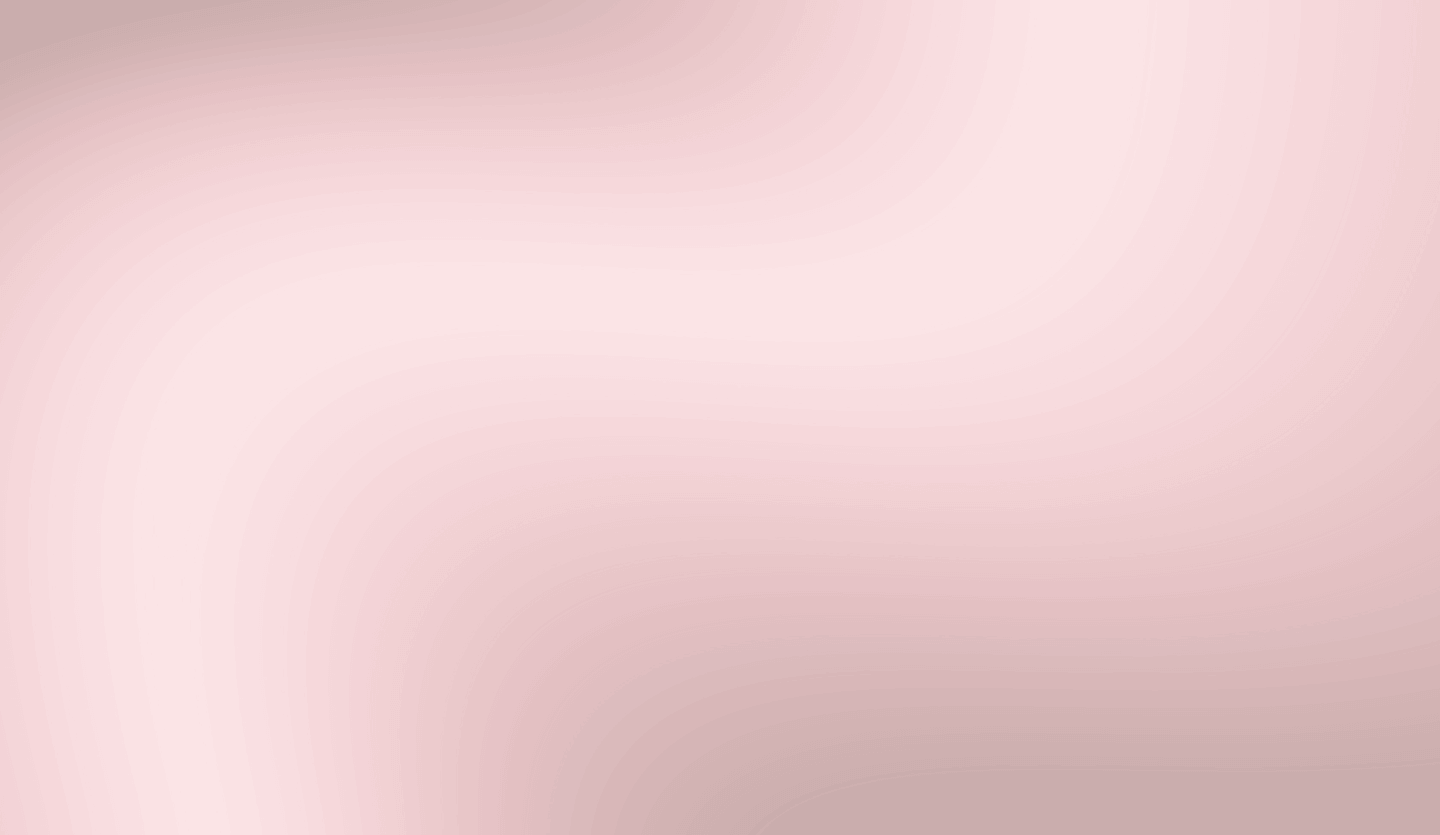 How is NotoxMD's Jawline Lift + Firmer Different from Other Products?
Unveil a sculpted and youthful jawline with NotoxMD's Jawline Lift + Firmer, the revolutionary solution designed to transform your appearance and boost your self-confidence. The cutting-edge product has been meticulously formulated by Dr Sharad to address sagging skin and redefine your facial contours, giving you the confidence to conquer challenges that come your way.
Simple and easy application
Real skin tightening effect that gets better over time
Made from high-quality natural ingredients 
No toxins or needles involved
Risk-free from trauma and side effects
Works for all skin types
This product stands out from the rest because it is free from harmful extras, parabens, artificial fragrances, and animal testing. Instead, we've embraced the power of natural antioxidants and botanical extracts, delivering visible results without compromising your skin's long-term health.
Give Your Jawline Everything It Needs To Feel Firmer and Look More Sculpted
Supercharge your journey! Get exclusive access to our FREE Masterclass + Get a 10% Discount Coupon. Take the first step towards your transformation today!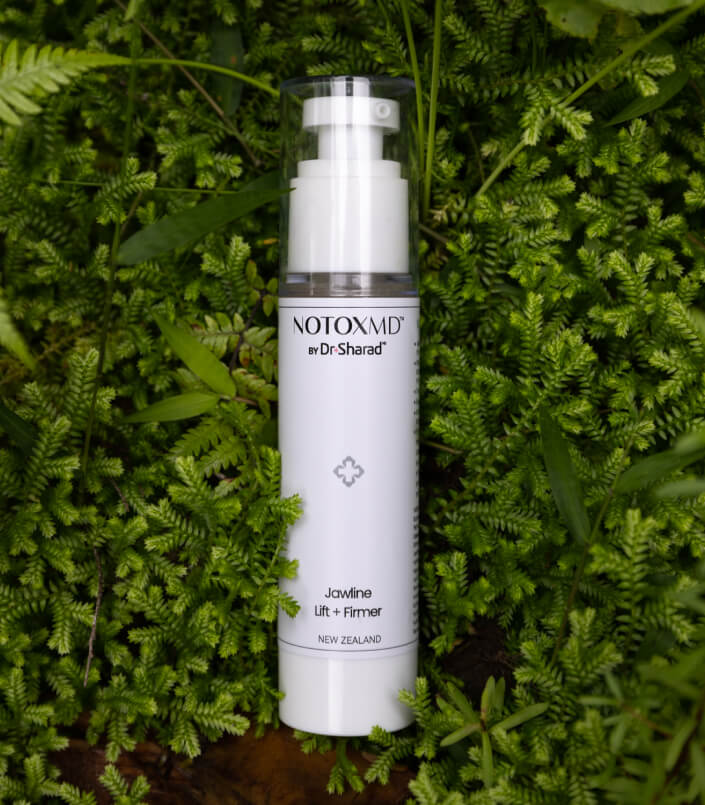 Find Out Why People Can't Stop Talking About It!
Get inspired by our satisfied customers. Here's what they have to say about NotoxMD's Jawline Lift + Firmer!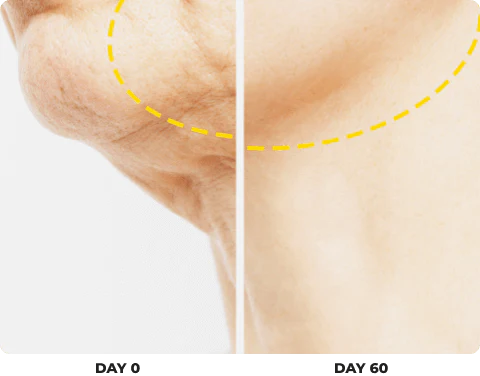 "I can't believe the difference NotoxMD's Jawline Lift + Firmer has made in my appearance. It's a game-changer! Within weeks of using it, I noticed a visible improvement in my sagging jawline.

The formula is lightweight and absorbs quickly, leaving my skin feeling tighter and more toned. I'm thrilled with the results and can confidently say this serum delivers on its promises. I'm very pleasantly surprised at how it leaves my skin feeling."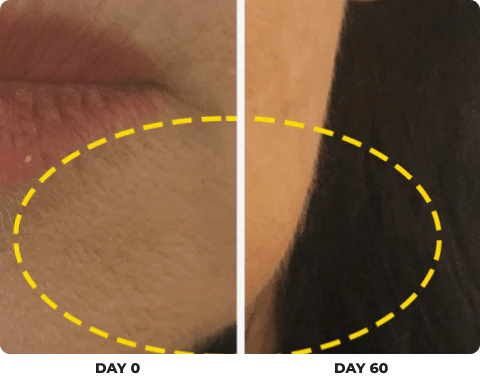 "I was hesitant at first, but NotoxMD's Jawline Lift + Firmer exceeded my expectations. The results are incredible! It makes my skin firmer and soothes it. My jawline appears more sculpted and defined, giving me a renewed sense of confidence. The serum is gentle on my skin and has a pleasant scent. Hard to believe how well it works."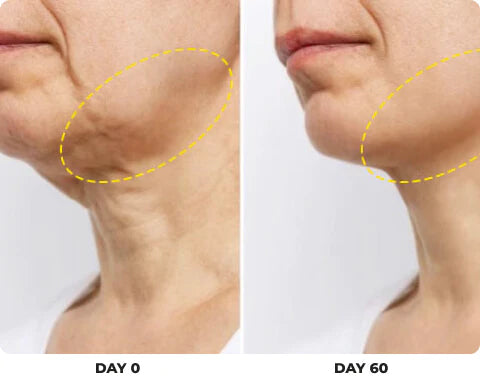 "I've tried numerous products to address my turkey neck, but NotoxMD's Jawline Lift + Firmer truly stands out. The transformation has been remarkable. The skin around my jawline feels firmer, and the sagging has significantly reduced. It's become an essential part of my skincare routine, and I couldn't be happier with the youthful definition it has restored!" I'm impressed with this product and have placed an order for my second bottle. I'm a fan.
Discover A Natural Jawline Firming Solution
Are you searching for a way to lift, tighten, and firm your jawline as you age? Look no further, as this solution can help you create the youthful appearance you desire.
Achieve a contoured jawline with tightening and firming. Try NotoxMD's new Jawline Lift + Firmer developed by world-renowned SkinMD, Dr Sharad Paul. After years of research out of his skin clinic in New Zealand, this highly effective product is designed to naturally lift and firm the jawline.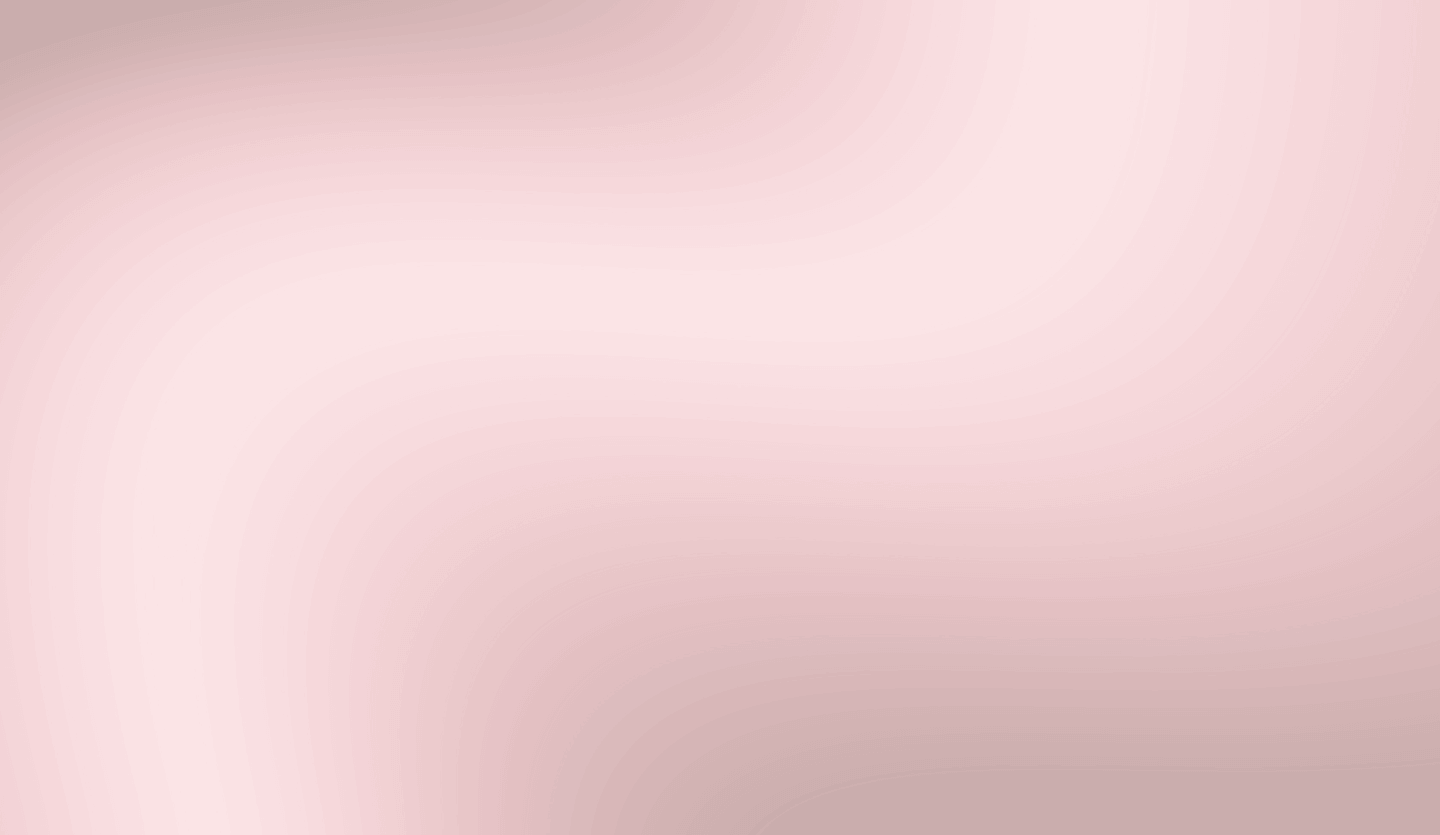 Tried Everything But Nothing Really Seems to Work…?
Many of us try different solutions to get firmer and tighter skin. Yet when nothing works, we often have no other option than cosmetic surgery. Surgery & other cosmetic treatments are not only expensive but they also come with long-term health risks including:
Scarring
Skin irritation
Potential paralysis
Chewing devices to strengthen your jaw were once popular, but they contain their own limitations, such as:
Tasting awful
Leading to muscle pain
Leaving you with muscle soreness
None of these solutions guarantee you the outcome you want while also bringing risks of their own.
The good news is you don't have to re-define your jawline through cosmetic surgery or chewing devices anymore. There is now a simple solution given to us by Mother Nature which you can use from the comfort of your own home. 
We call it NotoxMD's revolutionary new Jawline Lift + Firmer. It's the perfect jawline lifting product for women and men seeking an honest and realistic approach to revealing their naturally-defined look.
Outstanding Product With 100% No-Risk Money Back Guarantee
We offer a satisfaction guarantee on your purchase. If, for any reason, you are not completely satisfied with your order after 60 days, we will provide you with an instant refund subject to Terms & Conditions.
No questions asked!
Disclaimer: Please be aware that individual results may vary with NotoxMD. Although the testimonials shared here are from our customers, they are not an assurance of particular outcomes.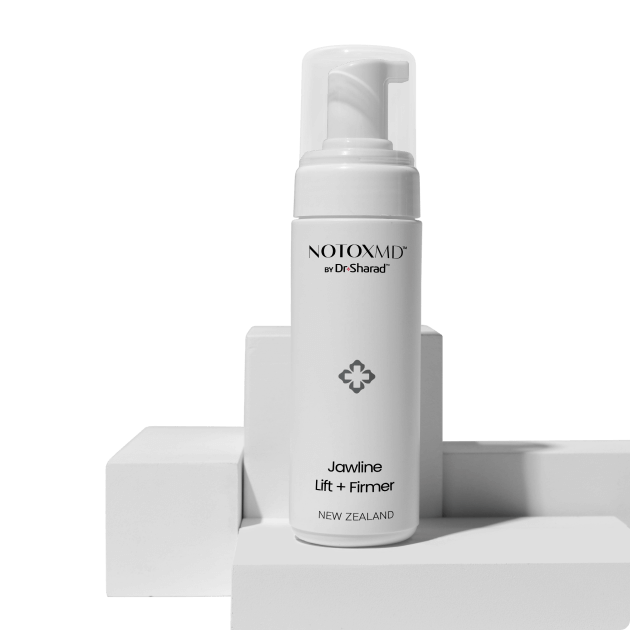 Frequently Asked Questions
What causes sagging skin?
Skin laxity is influenced by both the natural aging process and what is known as photoaging, caused by the sun's impact on the skin. As we age, our skin becomes thinner and loses elasticity, while alterations in facial fat pads can also contribute to the appearance of sagging.
Is NotoxMD's Jawline Lift + Firmer Vegan?
Absolutely! NotoxMD's Jawline Lift + Firmer is certified vegan and contains no animal products. This remarkable distinction makes NotoxMD's Jawline Lift + Firmer the only non-toxic serum of its kind on the market.
Does NotoxMD's Jawline Lift + Firmer work for all skin types?
NotoxMD's Jawline Lift + Firmer has undergone meticulous testing and formulation to serve ALL skin tones and types, including standard, oily, and combination. The product is a simple, easy, needle-free, and topical solution where you apply a few drops to targeted areas for treatment to see the magic happen on your loose jawline skin.
Can I use it everyday?
Yes, absolutely! We suggest using NotoxMD's Jawline Lift + Firmer as a skin tightening serum every morning or night. However, it's safe to use as often as you like.
How long does it take to notice results from NotoxMD's Jawline Lift + Firmer?
It generally takes 60 days of consistent use to see the full effect although many customers see and feel instant improvements in the texture of their skin. They have reported feeling a tingling on their skin even after the first application. You'll soon find out that NotoxMD's Jawline Lift + Firmer is a 'no regret' investment in your skincare regime.
How long do results last?
NotoxMD's Jawline Lift + Firmer provides your skin with overall nourishment and gives it a more youthful look. Consistent use of this serum gives you long-term skin health, provided you also avoid smoking and excess sun exposure. The results continue to get better with continued application!
How to apply NotoxMD's Jawline Lift + Firmer?
Gently pump 3-4 drops into both hands of NotoxMD's Jawline Lift + Firmer. Slowly massage it into your neck and jawline in an upwards motion. Let it air dry in 1-2 minutes before applying other products. For best results, apply twice a day in the morning and at nighttime.
Can I use other products with NotoxMD's Jawline Lift + Firmer?
Although NotoxMD products are primarily derived from plants and plankton, they contain a trace mineral called copper, which aids in synthesizing amino acids essential for collagen production. Copper deactivates Vitamin C. So, if you're using a Vitamin C serum, ensure you apply each product at a different time of the day, with a few hours in between.
Is it possible to address saggy skin without using fillers or laser treatments?
Yes. The initial step is ensuring proper sun protection, which should be a part of your daily routine regardless of the weather. Additionally, consistent use of indulgent and comforting skincare serums that are made from natural, firming ingredients can gradually enhance skin plumpness.
I really want to try NotoxMD's Lift + Firmer. But what if it doesn't work for me?
We think you're going to love our firmer! But if you try NotoxMD's Lift + Firmer serum and it's not for you, you can return or exchange it within 60 days of purchase.
For more information about our return policy, please refer to the details provided here. If you have any additional questions, please don't hesitate to contact our friendly customer support team for assistance.
Are You Tired Of Dealing With A Sagging Jawline That's Making You Feel Less than Your Best?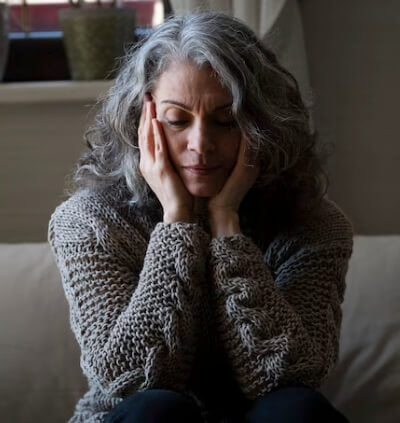 Not Feeling Noticed As Much As You Used To
You're tired of looking overweight and not getting noticed or complimented like you used to.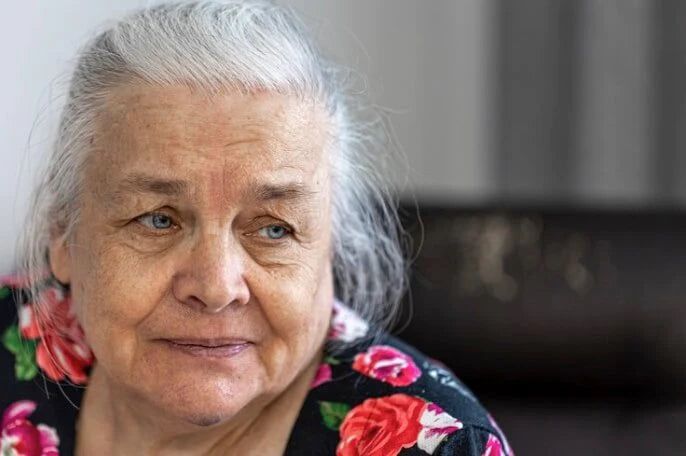 Feeling Like Your Face Is Bloated
A bloated face due to inflammation with sagging muscles around your jawline and neck make you look like you're carrying more weight than you actually are.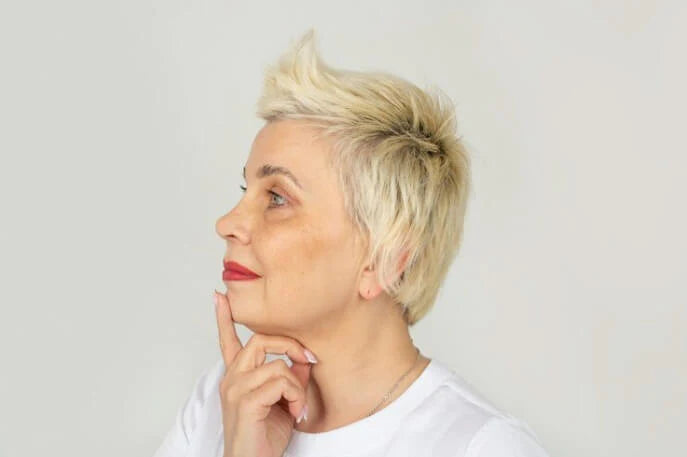 Frustrated By The Appearance Of Double Chin
Flabby skin and fat deposits have formed a double chin, affecting your energy levels and making you feel lethargic.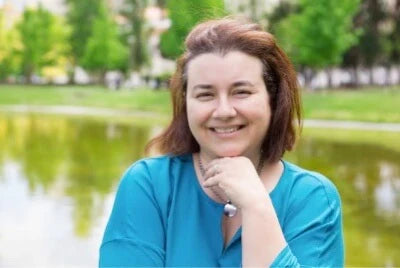 Undefined Jawline & Lack of Symmetry
You're craving that desired sharpness in your jawline area you once had. Or, you just feel like something is missing from the way you look, whether it's a lack of symmetry or definition.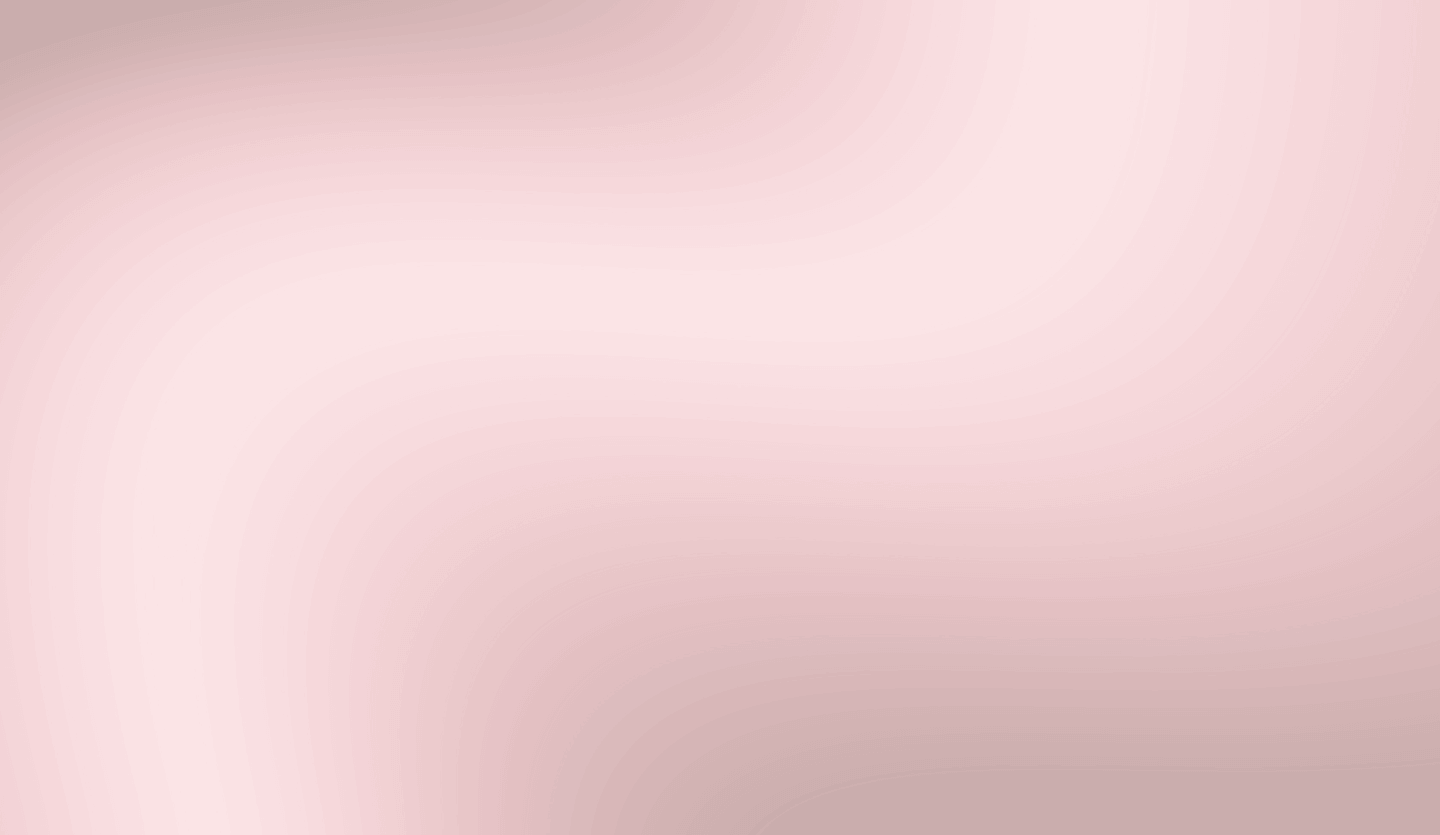 Benefits Of All-Natural NotoxMD's Jawline Lift + Firmer

Lasting Results
NotoxMD's Jawline Lift + Firmer is not a quick-fix. Instead, you'll see noticeable improvements after 60 days of consistent use, and the results get better and better over time.

Convenience From Your Own Home
With the Jawline Lift + Firmer, you can effortlessly achieve visible results from the comfort of your own home. No need for appointments or invasive procedures – just a simple addition to your daily skincare routine.

No Harmful Ingredients
Leave behind time-consuming, expensive unnatural treatments. Explore the power of Mother Nature through our revolutionary new formula that contains extracts from the Edelweiss flower and two potent skin-firming peptides to target loose and sagging skin.

Enhanced Peace Of Mind
NotoxMD's Jawline Lift + Firmer is crafted with the highest quality and carefully selected clean ingredients. Rest assured, knowing that you are using a cruelty-free, dermatologist-tested product which is free from harmful chemicals.

Unleash Your True Confidence
Imagine the surge of confidence that comes from having a firm and defined jawline. Feel empowered to take on new challenges, make lasting impressions, and radiate self-assuredness in every aspect of your life. Embrace the most luxurious skin care yet with NotoxMD's Jawline Lift + Firmer.

Feel Empowered & Choose A More Confident, Captivating You!
Level up your jawline game! Get A FREE Master Class + Product Box Bundle! Buy NOW and enter to win a $1,000 Spa Package of your choice.
Witness the transformation as your skin revitalizes with NotoxMD's Jawline Lift + Firmer. This lightweight skin tightening and lifting serum softens your skin, leaving your jawline smoother and tighter with every drop.
Experience a refreshing sense of serenity to balance out our ever-increasingly busy lives. Look great and redefine your confidence by tightening and sculpting your jawline. The world is yours to explore!
What Makes NotoxMD's Technology Stand Out?
The distinct advantages of NotoxMD's Jawline Lift + Firmer which sets it apart from other skin creams and serums. Let's see what's in it for you! 
The uniqueness of NotoxMD's technology lies in years of clinical research that led Dr Sharad to precisely sequence the ideal combination of ingredients in just the right proportions. In 2019, world-famous SkinMD and master formulator, Dr Sharad Paul, discovered the miraculous healing power of the Edelweiss flower which can help firm and tighten aging jawlines whilst giving them a more contoured look. 
Dr Sharad combined extracts from the Edelweiss Flower with two powerful firming peptides to formulate this revolutionary product from the mountains of New Zealand.
The Miraculous Extract From The Edelweiss Flower
This rare flower exclusively thrives in the most unforgiving mountain ranges that exceed an altitude of 5,000 feet. It blossoms for a mere two months each year. 
Existing at such elevated heights, these plants endure intense sun, strong winds, extreme cold, and other severe weather conditions. Such challenging circumstances played a significant role in their capacity to regenerate and combat free radicals.
Edelweiss contains a powerful component called Leontopodic acid. Researchers who conducted studies on Leontopodic acid discovered that it exhibited higher antioxidant properties than alpha-tocopherol, a prominent form of Vitamin E found in leafy greens, seeds, and nuts.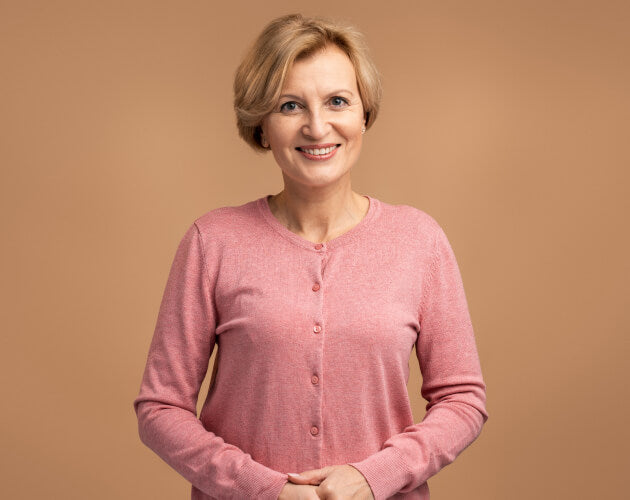 Two Potent Skin-Tightening Peptides
The Jawline Lift + Firmer product from NotoxMD utilizes two potent skin tightening peptides, including Palmitoyl Tripeptide 1 and 7. These peptides effectively reduce the appearance of lines, minimize inflammation, and activate facial nerves and muscles. The result is a more firm and radiant jawline.
With these efficient ingredients, NotoxMD's Jawline Lift + Firmer efficiently penetrates the skin, promoting elasticity and firmness. All these beneficial components are swiftly absorbed into the skin whilst retaining their efficacy over an extended period.
Hear From Our Happy Customers!
Every drop of this luxurious skin-lifting serum enriches your skin, for a visible tightness you can feel. For the similar reasons our customers find satisfaction with us!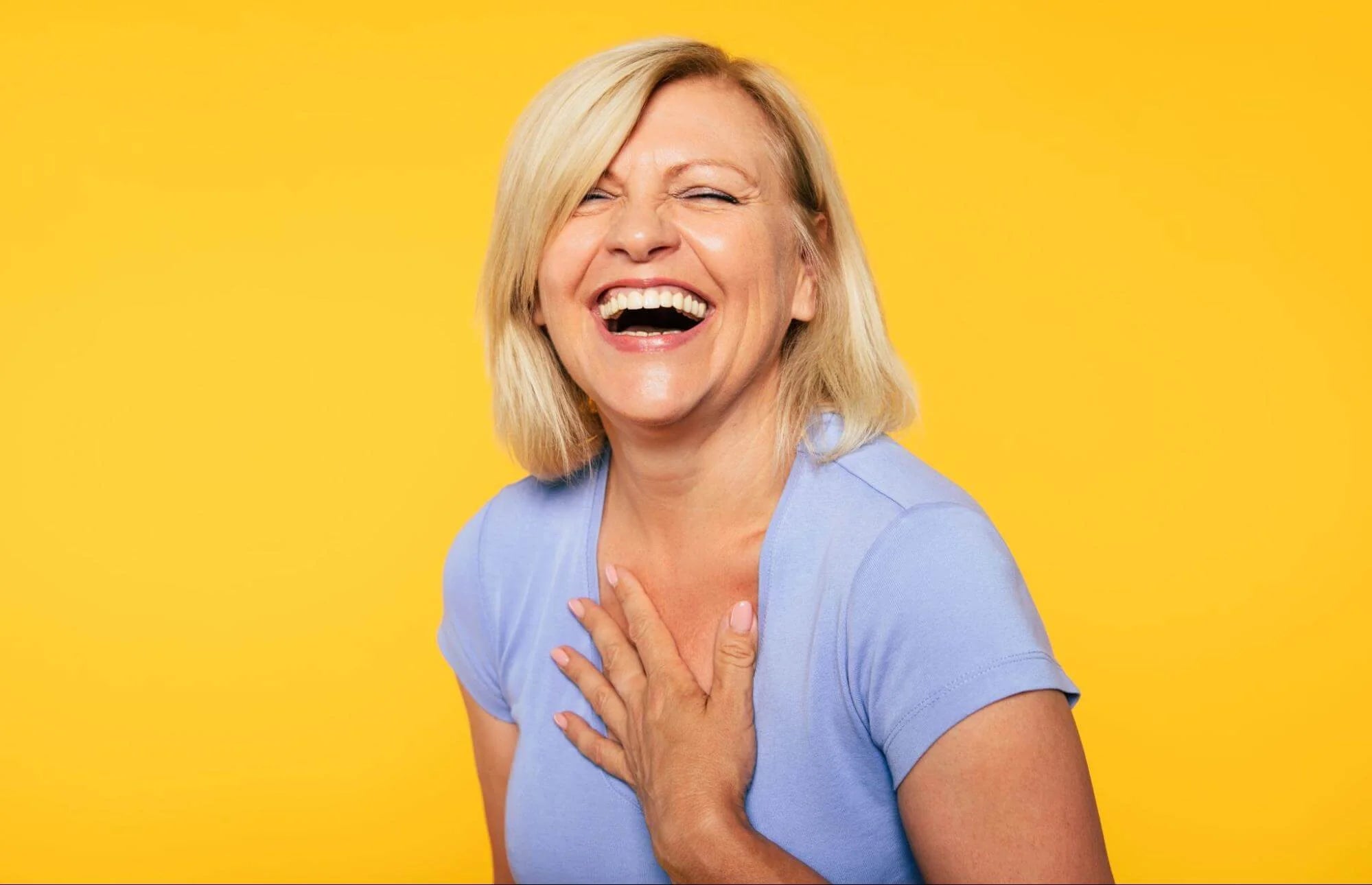 "The sagging skin around my jawline was a constant source of insecurity, but this serum has changed that. My jawline looks tighter and more contoured, giving me a more youthful and refreshed look. I'm thrilled with the results and highly recommend this serum to anyone looking to improve their jawline!"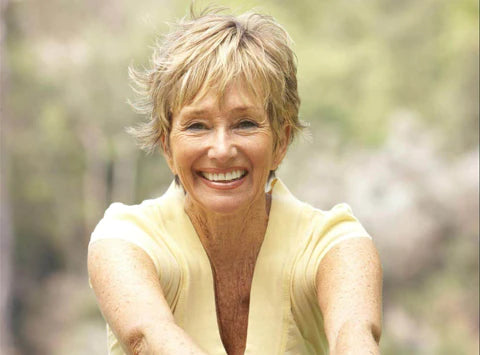 "NotoxMD's Jawline Lift + Firmer is a true gem in my skincare routine. The lightweight formula absorbs quickly, and I love how it leaves my skin feeling silky smooth. But the best part is the noticeable improvement in my jawline. The sagging has diminished, and my face looks more lifted and defined. It's an absolute confidence booster, and I can't thank NotoxMD enough for this amazing product!"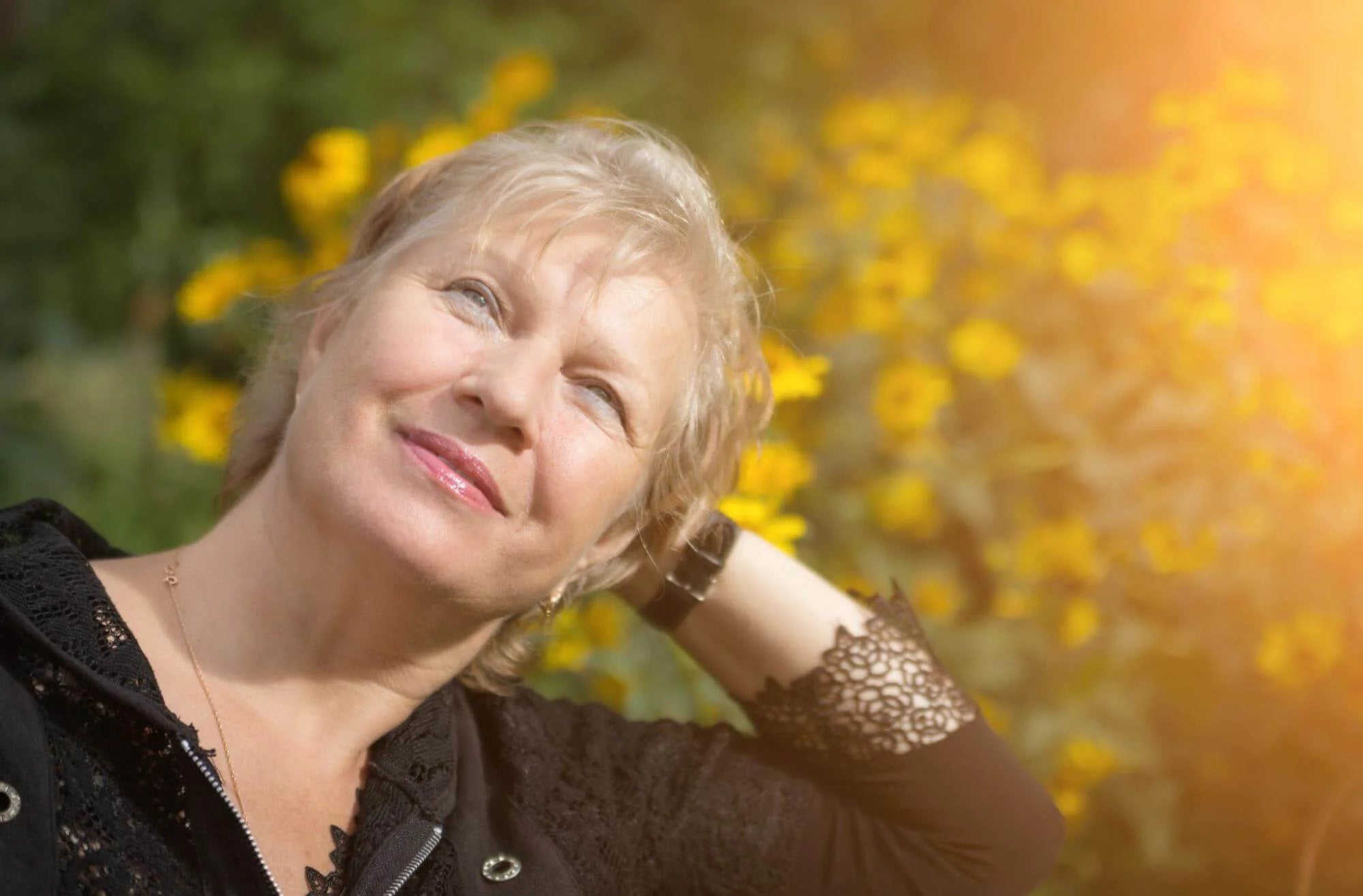 "I absolutely love NotoxMD's Jawline Lift + Firmer! It has been an amazing product for me. The serum has noticeably firmed and tightened my jawline, giving me a more defined and youthful appearance. It leaves my face feeling smooth and nourished. I couldn't be happier with the results over the past 60 days. I highly recommend you try it for yourself!"